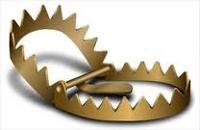 The other day, I asked a friend why they buy all of their cars from the same dealership.  The response? "We know the Owner and he takes care of us."
Interesting. Reflecting on their answer, I weighed what might be the reality of the situation; does he actually take good care of them or does "Knowing the Owner" offer that illusion. After all, we are talking about a car dealership, and the owner is nothing more than a "Celebrity" car salesman.
This way of thinking isn't limited to car purchases.  Growing up, I remember eating at the same restaurants, shopping at the same electronics store, and consistently buying sporting goods from the same little shop.  The common denominator? It was a family relationship with the owner.
I recall how boring it was to eat at the same restaurant but my father loved the food. What pleased him even more was that the owner always came by and said hello and showed genuine concern that we had a great experience.
Upon further reflection, I began thinking about my business and the relationships our company has with its customers. Does our leadership team engage frequently with those responsible for our success? After all, we are a 62-year-old family company that started out as a small mom/pop service shop on Belmont in Chicago.
To be completely honest (and why wouldn't I be?), the answer is No.  It wasn't a conscious decision to 'stop engaging'; rather, it was the apparent necessity for senior leaders to be more significantly involved in the internal operations and strategy.  This is, for many companies, the natural progression within a growing business.
The consequence is that direct customer interaction is released by leadership and left to others – those on the front lines.
Despite the reality that leadership 'disappearing' from customer view is common for growing companies doesn't mean it's not a drawback.  In fact, I'm convinced that it is an unfortunate business malaise and coined a name for it: "Founders Trap"
In short, the Founders Trap is the act of disengaging from your customers in order to grow your business.
This paradoxical yet common behavior is often a consequence of too many irons in the fire, not enough trust in your employees, and, occasionally, a complete mental breakdown by the founder.  (See Delusional Business Person: An owner that believes others will serve their customer with the same passion as they did)
Very large organizations are susceptible to this, often due to the circumstance of having to build scale.  This effort to grow makes the company very tall, creating several layers of management between the brass and the people interfacing with the customer.  The goal is to build processes and procedures (based on the always entertaining premise of "Best Practices") so the customer receives a consistent experience.
While processes are great, I think it is pretty safe to say that there isn't a best practice that can be provisioned to clone your sales team to illicit the same passion as the brand visionaries.
It can happen in any growth organization and we have seen it happen in large enterprises, a recent example being Michael Dell.  He founded and built Dell into a leader in the PC industry.  He innovated and revolutionized the business model while continuously growing the company under his thumb.  Upon his departure from the CEO role, the company lost its vision, its prestige, and its profitability.  It was his return that enabled the company to get tracks after a number of turbulent years without him.
So if it can happen to a large global enterprise like Dell then it's safe to say that it can happen to your company.
With all of this "doom and gloom", what's the solution to this dilemma?  After all, we want to grow our businesses and we have to entrust certain activities to more than just the founders and senior leaders.
The cure for "Founders  Trap" is subjective but I submit a few specific considerations:
Continued engagement by leadership with key customers
Regular direct correspondence to the customer base (Perhaps an Email via Constant Contact)
Hire the BEST possible sales force to engage your customers (who ARE you when in front of the client)
Leave operations to others…maybe (it's easier to find finance and operations people than it is to find entrepreneurial employees that will give your customers the same attention as you did)
The Founders Trap isn't an insurmountable roadblock for business growth but something to bear in mind during growth.  There are many success stories of companies that grow to great scale even without owner presence. After all, it's your passion that got you there. It will be your persistence that keeps you there.