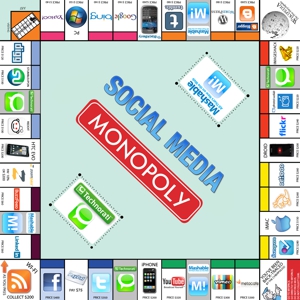 It seems lately there has been a tremendous amount of discussion on auto-curation and whether or not it is a genuine form of Social Media.
I decided that, as an admitted non-expert in the realm of Social Media, it is important for me to chime in on this debate because I have an opinion and therefore it must be shared (Sensing my sarcasm?).
Before I share my personal thoughts on the matter, I want to provide a bit of background about the root from which this debate sprouted.  At this point, there seem to be two sides to the conversation and, I suppose you could say, a third side of indifference.
Side 1 – Free Choice:  On this side of the argument, the premise is that your online presence is yours to do with  what you choose.  If you want to auto tweet content and curate content, even when you are not there, then that is fine.  If people don't like it, the beauty is they can choose to not follow or pay attention to what you are sharing.  This side tends to be comprised of busy executive and entrepreneurs who understand the value of Social Media but, unfortunately, lack the time to be as active as required to fully engage, personally.
Side 2 – Social Purity:  This side of the argument declares that Social Media must be done in the present and nothing should ever be shared unless you are sharing it in real time. Therefore, scheduled tweets, blog tribes, or other methods of "Absentee Sharing" must be avoided, at all costs.  If you commit the faux paux of auto sharing then you are deemed "Unpure" and you must repent your sins or be forever relegated to the role of Social Media Spinster/Novice/Butcher or other name to be determined.  This particular side of the argument seems to be made up of a small community of Social Media users who believe in high level of engagement and generally a very small audience because time needs to be spent on each and every item shared.
As I said, there is a large group that doesn't care whatsoever so, by default, probably lend themselves to the first group.
The Answer: Okay, it isn't an answer, rather an opinion, but if you can't tell from the above, I choose free choice.  The caveat is that I don't really care if you are for social purity; I just care if you invest energy in judging, berating, or brow beating those that don't agree with you (by the way, this applies no matter what side of the argument you are on).
The fact here is that Social Media is very much brand marketing.  In many cases it is "Your" brand and you should have the choice how to manage it.  If your method is direct selling (small and closely held engagement) then great!  If you are a TV advertisement or Billboard (Broad sharing and promoting) then that is great too.  I think there is room for all types in the world of social media.  I will friend, connect, follow, and add those that I choose; others are welcome to do the same.
Bottom line: There is no right or wrong way to do Social Media.  Only your way.  But just remember, when you choose "The Way" you have to live with the consequences for better or for worse.
So what is your way?